Trade Finance & Shipping Finance
Trade Credebt® provides finance for almost all types of international trade.
Credebt® Shipping is used to finance vessel chartering, mobilisation, surveys & operational costs in the shipping industry.
Finance Partners
Trade Credebt® is a comprehensive trade finance solution. Use it to pay your suppliers prior to transport. Credebt® Shipping finances all shipping costs. Use it to finance vessels, dely and redely, chartering and operational costs.
What We Do
Trade Credebt® does everything a bank does, only better and faster. We take the time to understand your business and how best to finance it. Trade Credebt® enables you to buy at source, pay the transport and shipping costs, discount the Letter of Credit and purchase the trade finance invoice.
Trade Credebt® finances the purchase of LCL/FCL finished goods including PPE, bulk cargo coal, ore, precious metals, grain, biomass, wood, wood chips and pellets, livestock, liquids, fuel, chemicals and other liquids.
Credebt® Shipping is your shipping finance solution. Credebt® Shipping provides the finance to support every aspect of your business from departure to destination.
Credebt® Shipping provides reliable cash flow for:
Minibulk to capesize

CoA or spot market

Vessel chartering

Mobilisation

Bunkers,

Surveys

Operational costs
| | BANK BORROWING | TRADE CREDEBT® |
| --- | --- | --- |
| No personal guarantees * | | |
| No liens/debentures * | | |
| Quick application | | |
| Quick decision | | |
| Commercial perspective | | |
| Consultative process | | |
| No credit limits | | |
| Light on administration | | |
| Quick access to cash | | |
| No exit fees * | | |
We're Traders, Just Like You
Let's Work Together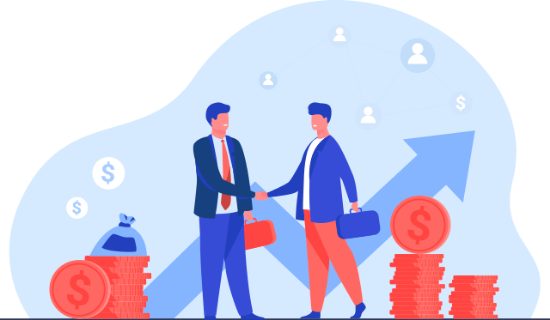 Partners In Your Success
We are easy to work with. We work with you to ensure you are successful.
The Trade Credebt® team will learn about your business. We examine what you do, how you operate and who your customers are.
With a thorough understanding of your business we provide the finance you need today and the finance you need to grow your business.
Letters of Credit
A Letter of Credit [L/C] is an assurance or guarantee to sellers that they will be paid for a transaction.
The L/C guarantees that a buyer's payment to a seller will be received on time and for the correct amount. If, for whatever reason, the buyer is unable to pay for the purchase, the bank will be required to cover the full or remaining amount of the purchase.
An L/C is an essential tool in successful Trade Finance. We provide Letters of Credit for transactions from EUR 100.0k to more than EUR 100.0m.
Our solutions provide the funds needed to grow your business. Other finance providers impose credit limits and stringent funding conditions. Trade Credebt® reviews the operations, market & potential for your business so that it can help grow your business.
Many Trade Credebt® clients have grown their business to such an extent, they no longer need our services.
These success stories include:
An engineering company importing electrical plant from Germany sold to investors

A luxury packaging company supplying markets in the UK and US bought by its Chinese supplier

A health food supplier that made enough profit in two years of trading with us that it is now self funded.
Trade Credebt Insights
"With 25 years' experience & no one would fund my business."
Wood Cargo To China
Having worked for 25 years in the wood industry, this client wanted to open his own business. With years of experience and deep commercial knowledge of every step in the supply chain. His business plan was credible and his growth plans were significant.
To get started, he needed to fund his first shipment to prove the business model. It was frustrating because his Chinese customer was prepared to issue a letter of credit for this first transaction. Trade Credebt® was able to support him with the technical aspects of the deal and provide the finance he needed when no one else would.
"I knew the people. I knew the business, but I couldn't finance the whole trade."
Manganese Ore To India
A city metals trader, with 20 years' experience in sourcing, buying and selling metals, wanted to 'go it alone'. Despite all his city connections, no one would support him in buying the manganese ore supply he had negotiated in Africa. Trade Credebt® understood his requirements and became his partner.
"I had the deal done. I had the supply side tied up too. What I really needed was the finance and expertise to deliver it."
Livestock to Libya
This second generation cattle dealer had negotiated a supply contract in Libya. Having negotiated the transaction, he needed to finance the deal and also the industry expertise needed to ship the livestock and process the paperwork. Trade Credebt® brokered a suitable partner and then funded the deal too